We are a gentle community of people who care about love, spiritual growth, and social justice. We welcome everybody regardless of race, status, sexual identity, or religious background. We hope to help people discover the Divine in their lives and live in harmony with God's grace.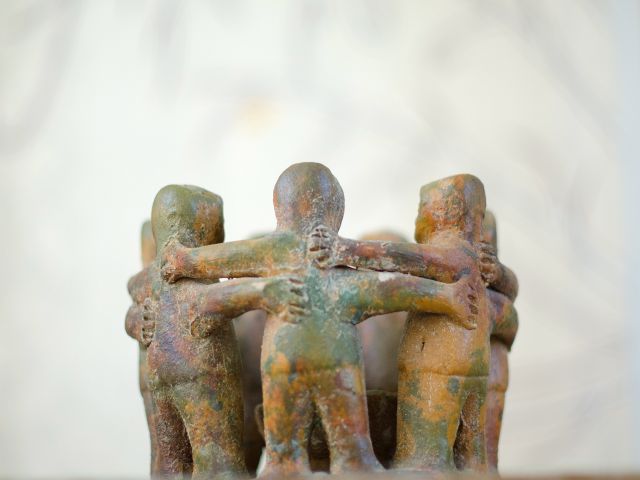 We are a Christian community of vibrantly diverse people, journeying together in faith, hope, and love. We are open to self-examination, to the Spirit and guidance of God, and to all who seek to love and serve God. Our pastor's theology is biblical, progressive, and evolving. But his isn't the only theology in the room. We're more interested in helping each other live deeply than agreeing on doctrine.
We are conveniently located at 435 Central Street in Acton, Massachusetts. We are just off Route 2, at the intersection of the Acton, Boxborough, and Littleton town lines.
WE ARE A "RECONCILING CONGREGATION," COMMITTED TO BEING A CHURCH OF INCLUSION
In November 1997, St. Matthew's formally approved the following statement indicating our desire to be an open, inclusive, and welcoming community of faith.    
As the church of Jesus Christ, we are inspired and guided by God's vision of a Realm that includes all who seek to love and serve the Lord, and we welcome anyone who seeks to do so, regardless of age, race, gender, economic or family status, ethnic background, mental or physical ability, or sexual identity.
We follow our teacher Jesus, not because we are commanded to believe certain things, but because he embodies Truth. He is deeply in tune with God, with creation, and with human life. He shows us God, and we want God in our lives. He shows us a new kind of consciousness that we want to practice. He shows us love that changes us, and changes the world.
We're theologically diverse and welcoming. We read the Bible and let it "read" us—that is, we trust that the people who wrote it understand life, and us, and that when we read it we can not only get information but also allow it to help us grow and change. We want to live in harmony with the Loving Mystery that dwells within and among us and in all creation. Whatever your story is, God is in it, and you are welcome among us as we discover God in new ways. As we journey together in faith, hope, and love, our intent is that St. Matthew's is a safe, nourishing place for spiritually curious people.
We are a Reconciling Congregation (queer friendly), extending welcome and belonging to all, especially those who have been made to feel unwelcome, unworthy, or unlike us. We are all in this together. Read
Pastor Steve's statement on God and sexuality
.
Some people have been made to feel inferior, sinful, or just plain awful by the church's judgment of sexual identity and orientation. Feel like suicide? If so, 
watch this
. Then call us
staff members
). God really wants you to be alive and free.