Wonder Time Training (12:00 Feb 11)
Date: February 11, 2018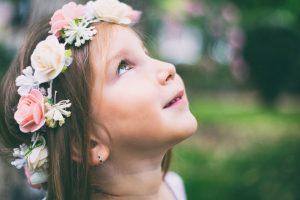 GOOD NEWS! Our new "Wonder Time" program, created especially for children ages 4-8 yrs during our 10:30 worship service, has been running since November with much success and enthusiasm – guided by a core group of 4-5 people from the Children and Youth Ministries Team. We now invite YOU to help serve some of our youngest and most curious congregants as they explore the beginnings of their faith in worship with us.
Can you help us serve in this ministry?
Programs Basics: The children who participate each Sunday (2-6 children historically) leave the sanctuary after Children's Time and reenter the main worship service at the Passing of the Peace. During Wonder Time children and leaders go to their own special "Wonder Time" room in the Education Wing where a leader and a helper (at least 2 each week) engage in various activities chosen by the leader each week. These activities could include physical exercise (easy games, stretching, walking the stairs to get the giggles and wiggles out, or playground in good weather), as well as prayer time, music, a story time, and/or simple crafts. It is a rather short engagement period each week (~30 min), so we have developed a basic schedule to guide leaders and provide a familiar structure for the young participants. However, regardless of the activities, the most important aspect of this program is your time and presence spent talking and communing with the children of our church!
Beth and Elizabeth will teach us more about the program (importance to St. Matthews and the world church, developmental stages of children, and how to engage this energetic age level) as well as share folders and books that will be available to help you choose activities, as you need them. You definitely don't have to "go it alone" for ideas and support! We will have sign-up calendar available during the meeting to designate dates needed for Leaders and Helpers each Sunday. We anticipate your service will be needed no more than 1 time per 2-3 months, especially if we have a dedicated support group!
Please sign up below so we know how many to expect on Sunday, February 11th at 12:00 PM (after the second service) in the PreK Sunday School Classroom (Main Floor, Education Wing).
Sign up below...