Date: October 21, 2017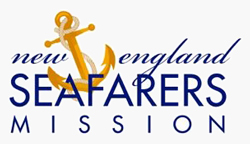 Sign up now, as there are only 9 spots available for this exciting opportunity to make a difference for people from all different cultures.
St. Matthew's will be working with the New England Seafarers Mission in Boston (http://neseafarers.org/ ) on Saturday, October 21st from 8:00 am to about 2:30 pm.  We will be supporting their ministry to the workers from two different cruise ships.  There will be opportunities to work in their store, to help workers send money grams home to loved ones, and give out packages they have received in the mailroom.  Volunteers need to be able to climb stairs and must be in at least 7th grade.
Bring a bag lunch and they will supply drinks and chips.  Free parking is limited so we will carpool leaving the church at 7:00 am sharp.  Questions? Contact Susan LaSante at 978-486-9110 or susan.lasante@gmail.com..
Sign up below...