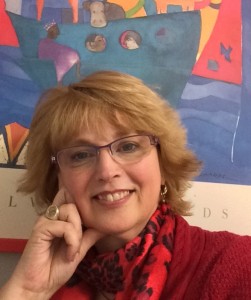 Dr. Elizabeth L. Windsor is a professional Christian educator and consultant with over 25 years' experience in New England congregations.  Christian formation throughout the life cycle is both her profession and her passion.  Raised and educated within the Episcopal tradition, Elizabeth felt her "heart strangely warmed" and became a professing member of the United Methodist Church as an adult.. Elizabeth serves the New England Conference of the United Methodist Church as the part-time Christian Formation Specialist, and is an instructional designer and on-line facilitator for United Methodist Communications.
Elizabeth holds a Bachelor of Science degree from the School of Foreign Service, Georgetown University, a Master of Divinity Degree and Doctor of Ministry degree from Episcopal Divinity School in Cambridge, MA.  She is a two-time recipient of the Adelaide Teague Case Prize for Excellence in Christian Education.
Passionate about Christian Formation throughout the life cycle, Elizabeth is a regular contributor to the on-line Christian education blog buildingfaith.org.  She has written for the Encyclopedia of Christian Education and other publications.   In addition to her congregational and academic work, Elizabeth is a long-time yogini, and an ebullient belly dancer and choreographer.  She lives in Medfield with her husband, and is the mother of two sons and a step-mom,  and is also a mother-in-law.  The next stage of her life-journey is becoming a grandmother!
Dr. Elizabeth maintains a website titled Family, Faith, Fun @ Home that can be found here.