Wezesha Kupaa (Swahili for Enable to Fly) is a comprehensive medical, educational, and social outreach to children with developmental disabilities in Tanzania.   Our name was inspired by the words of Frida Kahlo, an Mexican painter disabled by a spinal cord injury who said, "Feet, what do I need you for when I have wings to fly?"
Children with disabilities in African countries are considered cursed.  The mother of a disabled child is frequently blamed and put out on the street with no place to live and no means of support.  Even within an accepting family, children with disabilities are hidden away for life to avoid shame.  They are denied basic human rights of health, education, and community participation.  Wezesha Kupaa acts to empower children with disabilities by providing appropriate health care, access to inclusive education, and social opportunity.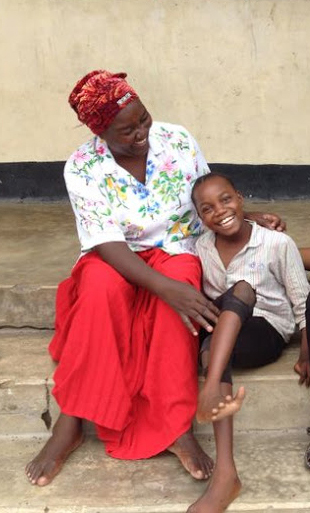 Wezesha Kupaa is a community-based organization started  in 2009 by Dr. Pam Follett with a small group of Christian missionaries at a medical dispensary on a YWAM (Youth With A Mission) base in the rural village of  Mwandege, Tanzania.  Over a hundred previously hidden children are currently  participating in our programs, accessing inclusive education with special needs teachers for pre-school through primary school, extensive social supports from parent workshops to micro-financing, and specialized health care with necessary surgery.  Together we share the love of Christ that is not conditional on human abilities nor limited by our disabilities.
To find more about Wezesha Kupaa, visit their Facebook page here.