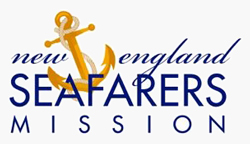 New England Seafarers Mission (http://neseafarers.org/ ) began in the 1880s with the arrival of the Swedish Covenant Church during the great Scandinavian immigration to the US. They began with a single pastor who worked the waterfront, visiting primarily crews from the many Swedish ships calling in Boston. Over the years, that ministry grew to include people from all over the world. Today, NESM provides services in Boston, Providence, Narragansett Bay, Portsmouth, and Portland. They have professional, paid staff in Providence and Boston, but members of local churches in New Hampshire and Maine have taken on the ministry in those locations.
NESM has been in operation since 1885, and now reaches 25,000 people per year from 159 countries. Their core belief is that as a Christian Organization, they are called to open our doors of hospitality to ALL women and men who reach their doors.
---
We at Saint Matthew's have an opportunity to take part in their Cruise Ship Mission Ministry Spend a short day  and you'll meet seafarers from dozens of countries and have a direct impact on their lives. We'll even be home in time for supper!
St. Matthew's will be working with the New England Seafarers Mission in Boston on Saturday, October 21st from 8:00 am to about 2:30 pm.  We will be supporting their ministry to the workers from two different cruise ships.  There will be opportunities to work in their store, to help workers send money grams home to loved ones, and give out packages they have received in the mail-room.
Volunteers need to be able to climb stairs and must be in at least 7th grade.