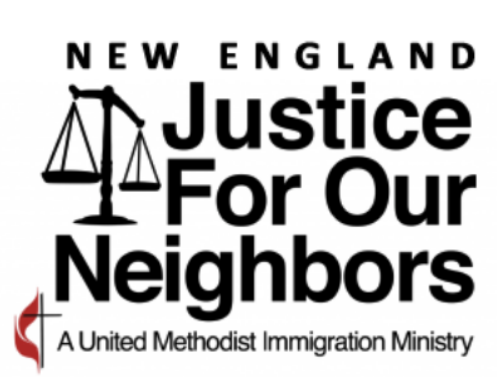 Find out how the United Methodist Church is helping vulnerable immigrants who are at risk of arrest and deportation. Come Saturday, March 18, at 8:30 for breakfast and an introduction to Justice for Our Neighbors, a United Methodist organization that teaches people about immigration, helps immigrants with legal issues, and advocates for immigrants' rights.
Speaker: Rev. We Chang, United Methodist Church of Belmont-Watertown.  Rev. Chang organized the New England Chapter of Justice for Our Neighbors.
Child care will be provided.  For more information please contact, Peggy Papanastassiou (pegquince@gmail.com) or Susan Zuckerman (sczuckerman@gmail.com)
Please register here for this event, so we can plan for breakfast.