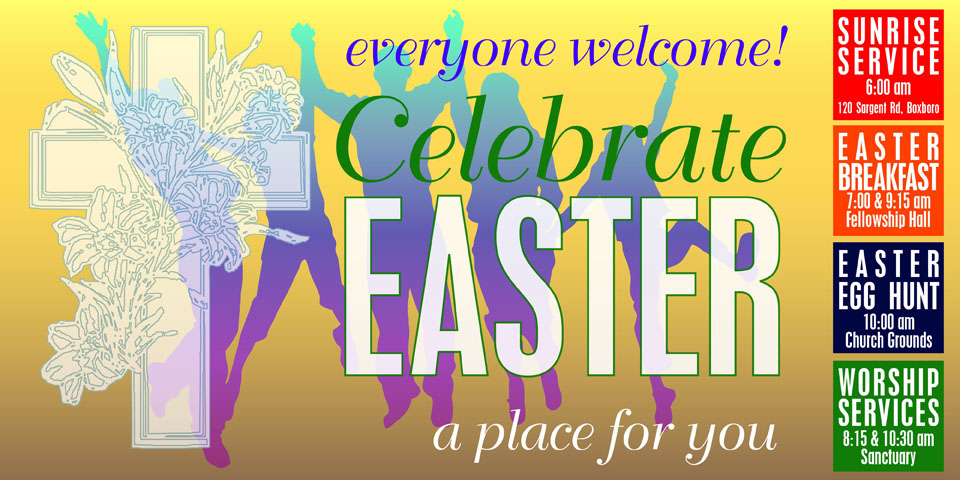 Please join us on Easter Sunday!
We have a variety of events occurring, beginning with a Sunrise service at 6:00 AM at 120 Sargent Road in Boxboro.
Following that service, we will be offering a free breakfast in our Campbell Hall.
There will be regular worship services at 8:15 AM and 10:30 AM, with another free breakfast between the services, with an Easter Egg hunt beginning at 10:o0 AM Sharp! (don't be late for this!)
For more information about these and other events occurring during the Easter season, please click here.